Billie Jo McTighe on Telecommunications
Talascend Spotlight
August 26, 2020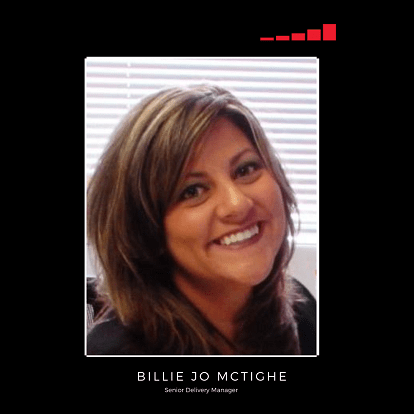 Billie Jo McTighe, Senior Delivery Manager
Talascend is no stranger to the Telecommunications Industry. In fact, for the past 70 years, we have provided critical Telecom talent to high-profile projects nationwide. Because of our tenure, Talascend understands the ebbs and flows and our experienced recruitment team has all the knowledge needed to adjust to the industry iterations.
For insight on the history and predictions of the Telecom Industry is Talascend's Senior Delivery Manager, Billie Jo McTighe.
What is your position and main responsibilities at Talascend?
I am a Senior Delivery Manager who manages and supports our Telecommunication, Power and Civil Infrastructure division for several Talascend customers.
In what ways do you work with/experience the Telecom industry?
During my 12 years with Talascend, we have supported various large-scale Telecommunication projects throughout the United States. We provide staff for all Telecom projects ranging from Fiber, DAS, and Small Cell, to 4G, LTE, and 5G projects. We also support utility companies with their Telecommunication needs.
What trends or patterns have you noticed over the years?
Telecommunications, like many industries, is cyclical. New technologies and updated equipment are constantly evolving. As carriers evolve, Talascend is always on the ready to support the carrier with talented crew members.
What are Telecom employers looking for in an employee?
Experience is key and our partners need employees who can deploy quickly and hit the ground running. When the Telecom industry is booming, our clients do not have time to train, as they are against the clock for deadlines and budget.
How has COVID positively or negatively affected the Telecom industry, and what do you project from here?
We did take a hit to our Telecom employee base at the beginning of COVID, however with the continued development of 5G, we anticipate hiring to pick up in late 2020 and into 2021.
About Talascend
Talascend is a Veteran Owned Business that is dedicated to the success of our nation's civilian and veteran personnel. To date, the Talascend organization has a staff of 60 experienced and tenured recruiting professionals, a contract community of nearly 700 employees working on-site at our partnering accounts, and a candidate community of 700,000+ engineering, technical and skilled trade professionals.
With 75 years of staffing success, Talascend has been one of the most reliable and effective providers of strategic staffing solutions for clients serving multiple industry verticals needing top talent in engineering, technical, and skilled trade disciplines. Headquartered in Troy, Michigan, the Talascend companies have worked with some of the world's largest and best-known organizations on an extensive range of high-profile projects nationwide. If you are looking for a new career, or to grow your workforce, contact us today!
Social Media
Talascend's social network communities are growing every day, connecting professionals from across the technical world. Maybe you belong here. Take a look around and decide for yourself.