Talascend's Continued Focus on Veteran Employment
For Immediate Release
Troy, Mich., June 30, 2017 - Talascend is extremely proud to have participated in the 2017 Fort Hood TAP Mega Career Fair last week on the world's largest military base in Killeen, Texas.
Present at our booth was Talascend's team of dedicated Veteran recruiters who proudly shook the hands of our nation's active duty military professionals (spouses and dependents), military veterans, and civilians who were actively exploring the many nation-wide career opportunities we have available. A special thanks to Fort Hood Soldier For Life – Transition Assistance Program, who did an outstanding job organizing and supporting the logistics of such a highly attended career event (3,950 job-seekers and 575 recruiters and managers).
As a full-service, veteran owned staffing company, we are honored to have the ability to assist both our veterans with finding employment based on the many traits acquired within the military, as well as our customers looking to leverage the many benefits of hiring our nation's heroes. It's an inspiring accomplishment to help individuals who have selflessly served all of us and we thank each and every one of you for your service.
If you are an active duty military professional or veteran seeking a rewarding career post service, please keep Talascend in mind. You will find very quickly that Talascend will not only become just an average recruiter to assist you with employment options, but we truly become your career partner and friend. We will take the time to understand your expectations in finding a position that perfectly matches your career requirements. To learn more about our veteran recruitment services, please visit talascend.com.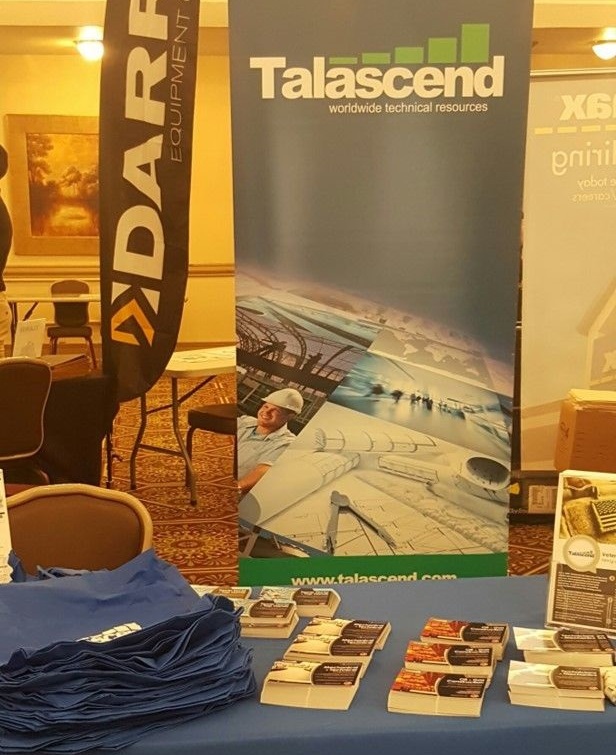 Talascend Booth at the 2017 Fort Hood Mega Career Fair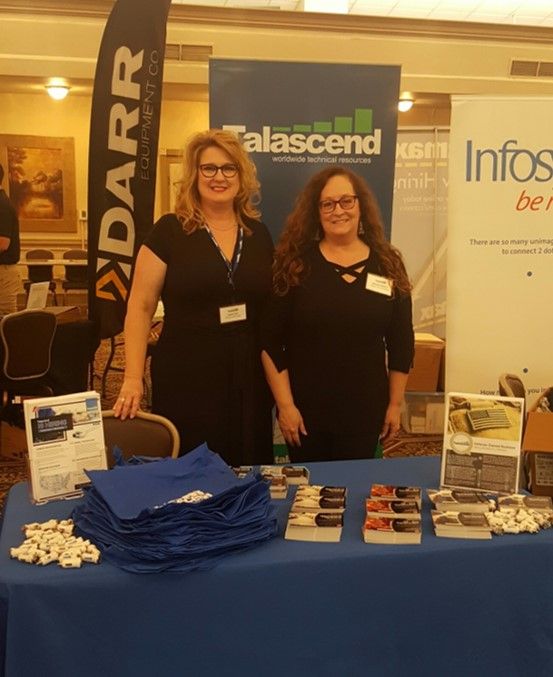 Talascend team ready to start networking
Talascend team thanking our military professionals and their spouses for their service
About Talascend
Talascend is a Veteran Owned Business that is dedicated to the success of our nation's civilian and veteran personnel. To date, the Talascend organization has a staff of 60 experienced and tenured recruiting professionals, a contract community of nearly 700 employees working on-site at our partnering accounts, and a candidate community of 700,000+ engineering, technical and skilled trade professionals.
With 75 years of staffing success, Talascend has been one of the most reliable and effective providers of strategic staffing solutions for clients serving multiple industry verticals needing top talent in engineering, technical, and skilled trade disciplines. Headquartered in Troy, Michigan, the Talascend companies have worked with some of the world's largest and best-known organizations on an extensive range of high-profile projects nationwide. If you are looking for a new career, or to grow your workforce, contact us today!
Social Media
Talascend's social network communities are growing every day, connecting professionals from across the technical world. Maybe you belong here. Take a look around and decide for yourself.