Take Note from Advertising Giants to Differentiate Yourself as an Employee of Choice
Official Talascend Release
February 20, 2015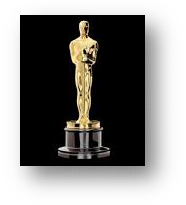 With the Super Bowl and Grammy's behind us and the 87th Academy Awards coming up this Sunday, it is evident that advertisers will stop at nothing to get viewers' attention. While we don't know if this Sunday we will get to see more hilarious commercials from advertising giants such as Doritos and Allstates (fingers crossed); notably, we're not seeing employment advertising! Who doesn't remember the buzz created by the CareerBuilder Monkey Ads? Well, Careerbuilder.com may be wise not to refresh that 2007 ad campaign given the chimpanzee controversy; but, that's another story for another time ...
In the competitive landscape for high-tech/engineering talent, icons like Microsoft or General Motors have a real advantage in that they can leverage their product brand and appeal to attract the attention of new employees like they do new customers. Lesser known companies moving and shaking in the shadows of the big brand players just don't have the budget for network advertising or even job board postings. However, there are great, innovative, companies growing their teams one player at time and they might be right across the street. Some employers frequently don't post their higher level positions on job boards because they don't have the time or staff to manage the flood of applicants. Some will only hire from internal referrals; while others utilize staffing agencies for their ready network of talent. Companies, large and small, are getting creative in the competition for talent. Considering how companies are focused on differentiating themselves as an employer of choice, what are you doing to differentiate yourself as an employee of choice? How can you promote your personal brand and refine your job search to maximize your chances of connecting with the right career opportunities? Here are some tips:
Take Inventory. Take the time to consider why you want to make a career change. What will be different if you find your ideal role? What skills and strengths do you have to offer a new employer? Work from your strengths, don't dwell on your weaknesses. Document your successes and think of examples of lessons learned.

Unless you are a recent graduate looking for your first job, the "I'm open to anything" shotgun approach is not helping you or prospective employers understand what is important to you. Being laser focused and specific about what you are seeking will save you and a potential employer's time. A recruiting consultant can talk you through this process and they will help you articulate and highlight your relevant experience on your resume (for free).
Create Your Elevator Pitch. Have a succinct, clear message memorized and ready to share when people ask you what you are looking for in your ideal job and what you bring to the table—something that you can share with friends and strangers alike. People want to help, but they can't read your mind.
Start Local. It's as easy as a Bing Map search for businesses within a commutable radius from your home. After you rule out the businesses you know you aren't interested in, you will have a list of prospective companies, many of which you didn't even know existed. Visit their websites and don't rule out companies that don't have your ideal job posted on their careers page—remember, it might not be posted.
Leverage Your Network. Now you can check your network (LinkedIn, Facebook, etc.) to see who you know at these local companies. Remembering all of the rules of reciprocity and applying your best etiquette, start a conversation, "I am considering making a career change, what do you like most about your company?" Staffing agencies may have contacts within your target companies too. It's okay to ask your recruiter, "I am interested in a Project Engineering role within XYZ Company. Can you market my candidacy to the engineering department?"
Advertisers have been planning, refining and crafting their message for Sunday's Academy Awards viewers for months. You can be sure they are "on the edge" of their collective seats awaiting your reaction. As you consider your next career move, remember you have a professional brand too. A little preparation and well thought out communication may be exactly what you need to connect you with your employer of choice.
About Talascend
Talascend is a Veteran Owned Business that is dedicated to the success of our nation's civilian and veteran personnel. To date, the Talascend organization has a staff of 60 experienced and tenured recruiting professionals, a contract community of nearly 700 employees working on-site at our partnering accounts, and a candidate community of 700,000+ engineering, technical and skilled trade professionals.
With 75 years of staffing success, Talascend has been one of the most reliable and effective providers of strategic staffing solutions for clients serving multiple industry verticals needing top talent in engineering, technical, and skilled trade disciplines. Headquartered in Troy, Michigan, the Talascend companies have worked with some of the world's largest and best-known organizations on an extensive range of high-profile projects nationwide. If you are looking for a new career, or to grow your workforce, contact us today!