Why Gen Y should take a closer look at the Staffing Industry
Official Talascend Release
April 21, 2015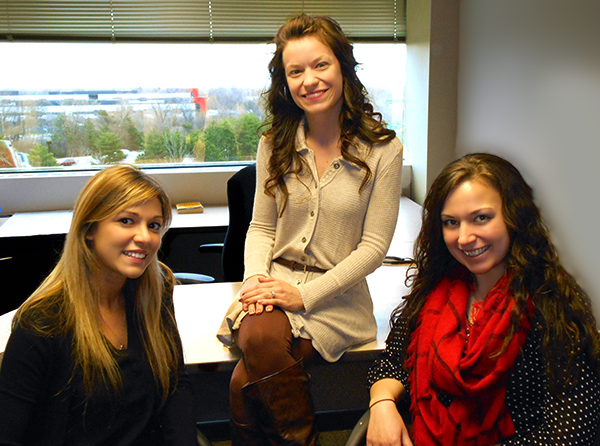 It's not a secret that most Gen Y professionals aren't fans of office politics or bureaucracy. The traditional mindset and strict office settings totally acceptable to Gen Xers and Baby Boomers just don't cut it for the millennials. Their job demands and attitudes are much different and career paths are looking a bit 'curvier' than the linear paths of older generations.

According to a survey conducted by Gen Y research and consulting firm Millennial Branding and professional networking company Beyond.com, millennials will become 75 percent of the global workforce in 2025. Also, the survey found that 45 percent of companies experience high turnover with millennial employees by a 2 to 1 margin when compared with older generations. Many industries are heeding those figures and
re-evaluating workplace practices and policies to make them more attractive to millennials—including the staffing industry.

While the staffing industry is no stranger to turnover, they also have 'the outsider looking in' advantage on almost every major industry around the globe; from engineering to entertainment. Recruiters see the comings and goings of millions of people every year in every profession imaginable and they have the scoop of what's attracting and retaining the best of the best from Gen Y.

Here are some natural elements to the staffing industry that are just plain appealing (to everyone). We confirmed it with some of our own best and brightest, who also happen to be millennials!


Welcome Entrepreneurs!
Recruiting and sales jobs in the staffing industry are meant for entrepreneurs. Many staffing firms offer robust incentive plans; even uncapped plans, making the sky the limit for your earning potential.


We take Wanderers!
We know that millennials have no problem job hopping to avoid a dead end career. And since no one enters the professional world saying, "I always dreamed of being a recruiter;" the staffing industry is filled with people who found it by happenstance.

Talascend Technical Recruiter, Rachel, was marketing for a restaurant owner while she finished her bachelor's degree. "I came to Talascend after college graduation not knowing the first thing about staffing," said Rachel. "I developed a passion for helping people find not only jobs, but setting them up for success!"

Because this industry serves companies of nearly every size and sector, it can become an ideal career move for professionals who have experience and/or a genuine interest in industries that rely on staffing services.


Put me in Coach!
Given that there is little to no formal education pre-requisite for Recruiters, you can be certain that taking a job with any reputable staffing firm will begin with training and mentoring from someone who has been in your shoes. Most staffing industry leaders have started out in a recruiting or sales capacity and most will do everything they can to make sure you're prepared and set on a path of success before you make that first call.

Rachel, for example, trained as a Resourcer before moving into a Recruiting role. "I was given all of the tools I needed prior to working with candidates and I'm so grateful for the training and values that were instilled in me before becoming a Recruiter," said Rachel. "Today, two and a half years later, I truly appreciate the people at Talascend who showed me guidance and invested in my career. I love coming to work each day. How many people can say that?"


The Flexibility Factor
The flexibility factor is huge and that's just fine with most staffing firms. Why? Because conversations with prospective candidates or clients sometimes can't happen during regular work hours. So, if you're a recruiter or sales representative needing to 'clock in' earlier or later to fit your lifestyle, we like it that way—chances are you'll have better luck reaching the people your looking for to be successful in your job.


Variety
No two days are the same in the staffing industry. As Recruiter, Casey, explains, "It sounds cliché, but I loving being able to work with all types of people. Being able to work on different jobs for different clients allows me to be able to talk to engineers, administrative assistants, warehouse associates, and production supervisors, as well as, get the opportunity to work and communicate with our clients. I am completely a people person and getting to know and work with people from all different areas makes my job exciting."


Make a Difference
Ask anyone who works in the staffing industry what it's like to help someone find their ideal job. It rocks. And, when you can celebrate those successes among co-workers who feel the same way about having an impact on someone's life, it can be an incredibly fulfilling job. Recruiter, Krista, describes it this way, "It's such an amazing feeling when you can pick up the phone and call someone you've been working with for weeks or even months to let them know that they've landed their dream job," said Krista. "Sharing in that moment and experiencing their excitement makes this job so incredibly rewarding. I love feeling like I can make a difference in other people's lives. The best part is that the excitement doesn't stop after you hang up the phone – we celebrate each and every hire here as if it were our first!"
Today's workplace environment offers different paths to the top and while multiple options can sometimes present more obstacles along the way, it can also open the door to a world of opportunities that you never thought about. If you haven't thought about a job in the staffing industry, maybe now is a good time to do so.
About Talascend
Talascend is a Veteran Owned Business that is dedicated to the success of our nation's civilian and veteran personnel. To date, the Talascend organization has a staff of 60 experienced and tenured recruiting professionals, a contract community of nearly 700 employees working on-site at our partnering accounts, and a candidate community of 700,000+ engineering, technical and skilled trade professionals.
With 75 years of staffing success, Talascend has been one of the most reliable and effective providers of strategic staffing solutions for clients serving multiple industry verticals needing top talent in engineering, technical, and skilled trade disciplines. Headquartered in Troy, Michigan, the Talascend companies have worked with some of the world's largest and best-known organizations on an extensive range of high-profile projects nationwide. If you are looking for a new career, or to grow your workforce, contact us today!