Hot Cars are back. Is Hiring in Detroit's Auto Industry too?
By: Erin Bourgeois, Talascend Director Global Marketing & Communications
January 16, 2015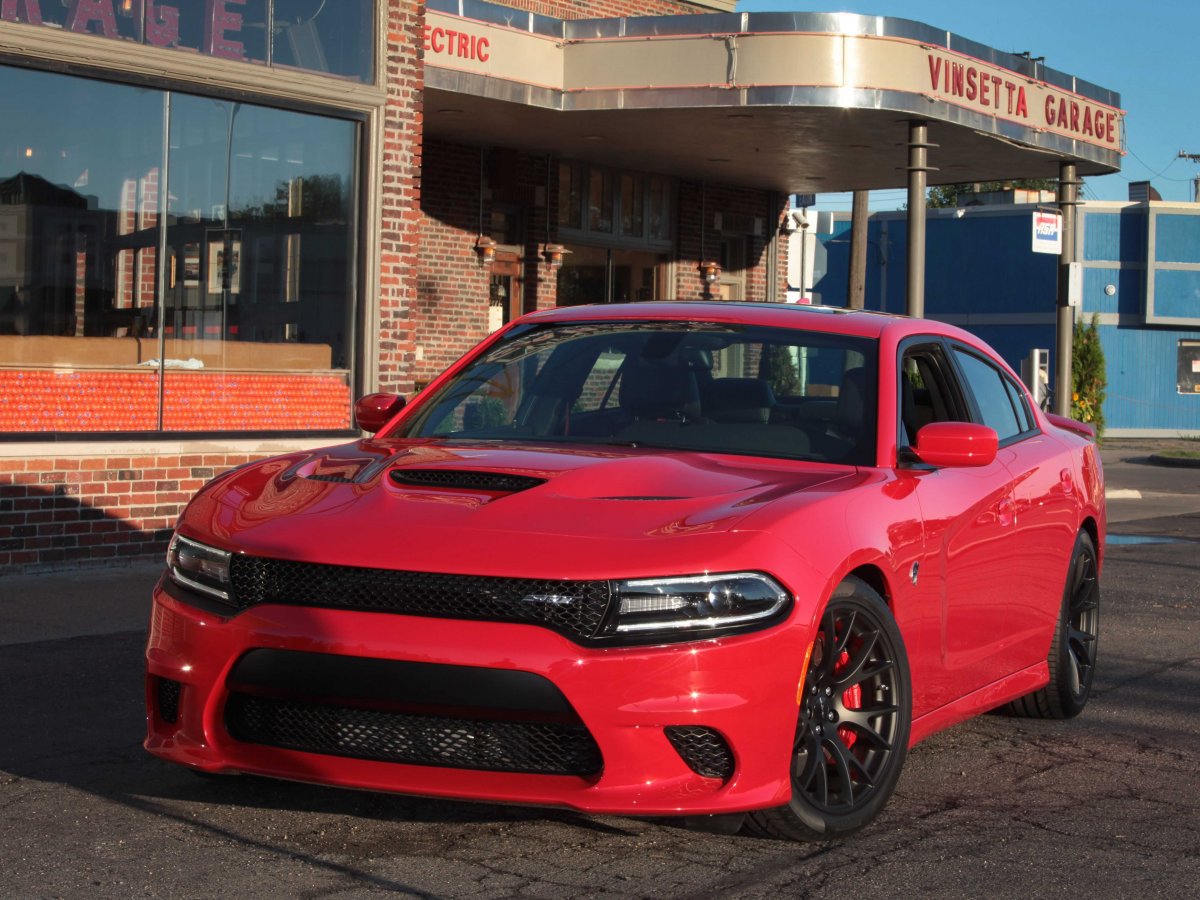 2015 Dodge Charger SRT Hemi Hellcat
With much anticipated unveilings at this week's Detroit Auto Show of vehicles such as Ford's F-150 Raptor and Dodge's Charger Hellcat, it's evident that big vehicles and sports cars are back and taking a front seat to previous years' focus on smaller hybrids. That resurging theme of bigger, faster and hotter, along with last week's visit from President Obama to Ford's Michigan Assembly Plant in Wayne, begs the question...Is hiring in Detroit's auto industry following suit?
Annual new car sales for 2014 rose 59 percent when compared with 2009 returning sales to pre- recession levels. That fact, along with a look at hiring trends over time, paint a brighter picture for the automotive industry.
A bit of research using CareerBuilder's Supply and Demand portal shows that active job postings, at least over the past two years, have increased. In December 2012, there were 167 automotive-related job postings in the Greater Detroit area compared with 567 automotive-related job postings in November 2014. And, as many employers know, as the demand for talent grows, the available talent pool decreased; from 629 active candidates in December 2012 to 120 active candidates in November 2014.
For Talascend Worldwide Technical Resources, a staffing firm based in Troy and serving the Detroit area automotive industry since 1946, the supply for talent demanded by their client base in the Detroit-area automotive industry is following the same trend.
"I've been with Talascend, formerly Modern Engineering, serving the Detroit area auto industry for nearly 20 years and we're familiar with the cycles of the automotive industry," said Mike Vagts Talascend Sr. Account Manager. "A few years ago the Detroit automotive industry was client-driven; but, today we're seeing a different candidate-driven market where viable candidates are finding multiple opportunities and being more selective about their employment."
Is there a spoiler to Detroit's auto comeback? From changes in bank interest rates to crudeoil prices, there are many variables that could possibly temper sustained industry growth. Not to mention the on- going trend of manufacturing operations moving south. High-profile automotive assembly facilities— and their associated suppliers and jobs continue to migrate to the Southern half of the US for enticements ranging from tax breaks to union-free workforces. Just last week Mercedes announced that it would be relocating its US headquarters from New Jersey to Georgia joining other southern auto manufacturers such as Kia, Nissan, Toyota, Honda and Hyundai.
However, Vagts and the Troy Talascend team remain optimistic as they believe that there is a strong commitment from automotive manufacturers in the Detroit area to the growth and success of their current facilities.
"Dealing with relocation of businesses away from this area is nothing new; but, we're optimistic because our clients value the expertise that resides in the metro area and are actively hiring," said Vagts. "Last year, we had a substantial increase in job orders from our automotive clients from the previous year in the metro-Detroit area alone. That investment in hiring demonstrates a confidence in Detroit's workforce and I'm proud to be able to build on that momentum by helping the right people find the right opportunity."
Is the Detroit auto industry hiring at a bigger, faster and hotter rate? We may not be burning rubber but Motor City is certainly revving up.
About Talascend
Talascend is a Veteran Owned Business that is dedicated to the success of our nation's civilian and veteran personnel. To date, the Talascend organization has a staff of 60 experienced and tenured recruiting professionals, a contract community of nearly 700 employees working on-site at our partnering accounts, and a candidate community of 700,000+ engineering, technical and skilled trade professionals.
With 75 years of staffing success, Talascend has been one of the most reliable and effective providers of strategic staffing solutions for clients serving multiple industry verticals needing top talent in engineering, technical, and skilled trade disciplines. Headquartered in Troy, Michigan, the Talascend companies have worked with some of the world's largest and best-known organizations on an extensive range of high-profile projects nationwide. If you are looking for a new career, or to grow your workforce, contact us today!