Melissa Hienkle on IT
Talascend Spotlight
August 17, 2020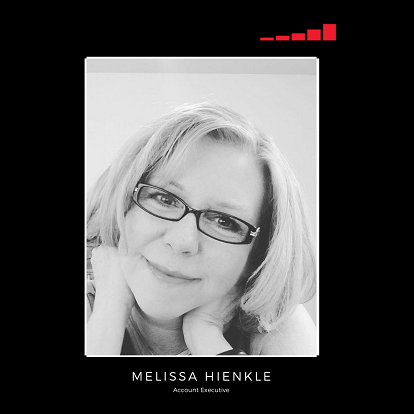 Melissa Hienkle, IT Account Executive
Talascend's history in the IT sector is extensive. We have account executives and recruiters specifically tailored to understanding the complexity of IT staffing. Our team is constantly adapting to the ups and downs of this industry which is key in our continued success for our IT clients.
For a more up-close look of what to expect in IT, we learned from our IT Account Executive, Melissa Hienkle.
What is your position and main responsibilities at Talascend?
As an Account Executive at Talascend I am responsible for the entire customer relationship lifecycle - from the initial contact, through the sales process up to and including staff placements. As such, my role includes management support of all on-site staff, salary negotiations, HR oversight, acting as a liaison between company and client, and facilitating contract renewals. Since January 2019, I have also been responsible for managing and mentoring our IT-focused recruiters helping them balance workload, daily priorities, technical knowledge, and their career growth within Talascend.
In what ways do you work with/experience the IT industry?
I started my career in staffing focused on IT job roles and have continued to have technology as my primary passion ever since. My team and I provide consultative support for most positions you can imagine within the commercial market to ensure complete understanding of the company's job requirements, challenges, culture and environment. This consultative approach enables us to source not only the most qualified candidate but also a candidate who mirrors our client's soft skill requirements. Talascend's "Best Fit" recruiting process hinges on true partnership and communication.
What trends or patterns have you noticed over the years?
Year-over-year there are constant shifts in the type of employee (contract or direct hire) companies have and are in demand. These trends are predominantly controlled by a variety of economic factors including both, political and Presidential election cycles, etc.
The most recent shift is seeing job seekers break out of contracting opportunities in favor of long-term roles with employers due to a desire for more stability in their careers. In addition, job seekers with 5 or less years of experience, the recent CV-19 pandemic has led to a reverse in the candidate to job ratio. Many of these less experienced candidates and life-long contractors are currently seeking roles below their pay grade/skill level and are willing to accept compensation they would have ordinarily declined. As with all hiring patterns, I don't envisage this lasting past the recovery stage of the pandemic when I anticipate the IT job market continuing to be as buoyant as it was at the beginning of 2020.
What are IT employers looking for in an employee?
Adaptability to new skills or different project focus, self-management, communication skills and professional proficiency. The days of the "heads down IT professional" are gone. The IT professional of today are expected to run meetings, interact with internal and external stakeholders, and still perform the technical tasks required to support organizations. As code, tools, software, infrastructure, and architectures continue to progress, we will continue to see a higher demand for collaboration than ever before. The need for great communicators coupled with great IT skills are in huge demand and something too few seem to possess. I am seeing candidates with excellent skills and minimal communication being matched up against candidates with good skills and excellent communication skills… with the latter predominantly coming out on top. My number one recommendation for IT job seekers today would be to hone their soft skills; employers are no longer seeking keywords on paper.
How has COVID positively or negatively affected the IT industry, and what do you project from here?
I don't think any of us could say there has been a positive impact due to the CV-19 pandemic. The dramatic loss of jobs across the US and loss of life has been devastating. We can, however, see silver-linings and the hope for the future during recovery and innovation of new processes.
Our team is fortunate to work across multiple industry verticals significantly limiting the impact on our book of business. Eventually more jobs will be created to support new initiatives and processes. The companies who realize IT can save more money through proper investment and alignment with their company goals will lead the market in newly created opportunities. Companies who made the transition to a remote working environment and embraced video interviewing early-on are close to, if not on track with their yearly project goals. Those that struggled (often justifiably) will continue to see that automation of processes and machines (robotics/manufacturing/shipping etc.), will likely see the residual uptick in jobs and growth, as companies continue to innovate with our "new normal."
There is evidence to support that Cloud technologies and remote work capabilities were trending slightly upwards pre-pandemic. Today, they are almost a necessity for any company looking to stay competitive in their respective industries. As such, I am predicting that E-Commerce and Cloud-based roles and the team members required for setting up, securing and fine-tuning remote environments, will continue to see a rise in demand. As such, I believe this will lead to an increase in jobs for those who support and maintain the new environments and remote teams.
About Talascend
Talascend is a Veteran Owned Business that is dedicated to the success of our nation's civilian and veteran personnel. To date, the Talascend organization has a staff of 60 experienced and tenured recruiting professionals, a contract community of nearly 700 employees working on-site at our partnering accounts, and a candidate community of 700,000+ engineering, technical and skilled trade professionals.
With 75 years of staffing success, Talascend has been one of the most reliable and effective providers of strategic staffing solutions for clients serving multiple industry verticals needing top talent in engineering, technical, and skilled trade disciplines. Headquartered in Troy, Michigan, the Talascend companies have worked with some of the world's largest and best-known organizations on an extensive range of high-profile projects nationwide. If you are looking for a new career, or to grow your workforce, contact us today!
Social Media
Talascend's social network communities are growing every day, connecting professionals from across the technical world. Maybe you belong here. Take a look around and decide for yourself.