A Month of Giving for Talascend
Official Talascend Release
Troy, MI - December 6, 2013

Employees within Talascend's Headquarter office in Troy, MI spent the month of November gathering food items for a local charity, Forgotten Harvest.  The mission of Forgotten Harvest is to relieve hunger in the Detroit metropolitan community by rescuing surplus, prepared and perishable food and donating it to emergency food providers.
This was Talascend's 2nd year partnering with the non-profit organization and through the efforts of our very generous employees, we were able to provide 350 pounds of food to this worthy organization.  According to food industry standards, 1 pound of food = 1 meal, so the Talascend efforts alone provided 350 meals to those who may have been hungry this Thanksgiving. 
What better way to offer thanks for what we have, than to provide for those who don't.
Forgotten Harvest currently transports, on average, more than 3,000,000 pounds of rescued food each month to soup kitchens, pantries and shelters. Last year, they "rescued" more than 40 million pounds of food by collecting surplus prepared and perishable food from 455 sources, including grocery stores, fruit and vegetable markets, restaurants, caterers, dairies, farmers, wholesale food distributors and other Health Department-approved sources. This donated food, which would otherwise go to waste, is delivered free-of-charge to more than 260 emergency food providers in the Metro Detroit area.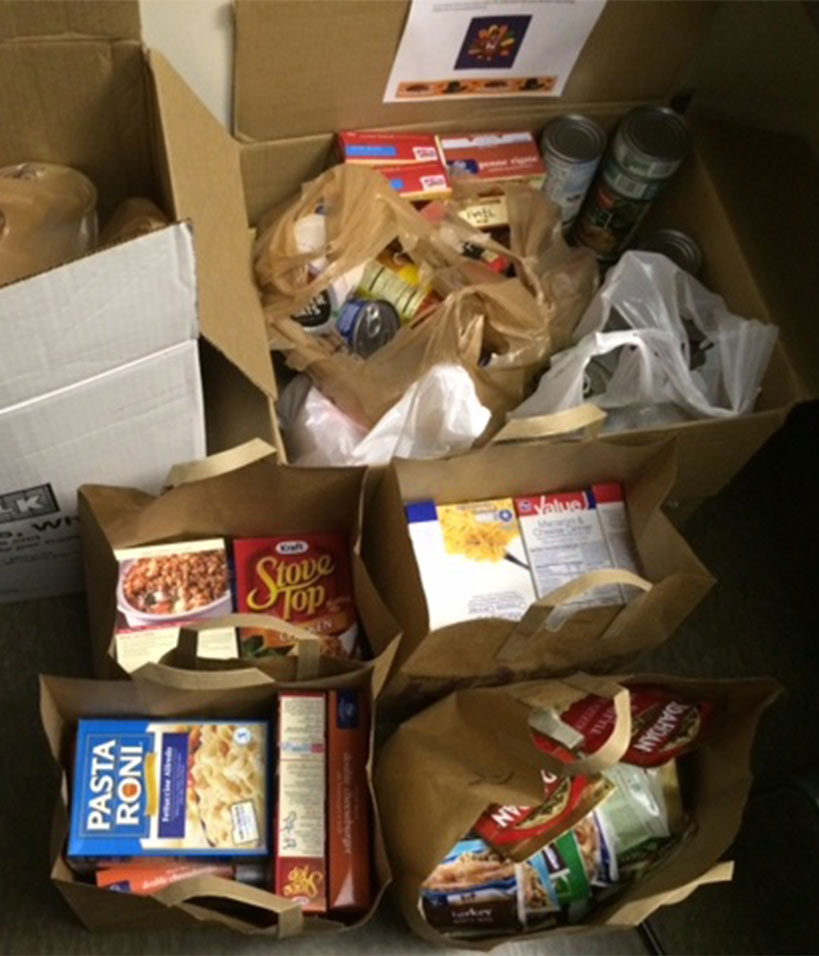 Talascend Food Donation for Forgotten Harvest
About Talascend
Talascend is a Veteran Owned Business that is dedicated to the success of our nation's civilian and veteran personnel. To date, the Talascend organization has a staff of 60 experienced and tenured recruiting professionals, a contract community of nearly 700 employees working on-site at our partnering accounts, and a candidate community of 700,000+ engineering, technical and skilled trade professionals.
With 75 years of staffing success, Talascend has been one of the most reliable and effective providers of strategic staffing solutions for clients serving multiple industry verticals needing top talent in engineering, technical, and skilled trade disciplines. Headquartered in Troy, Michigan, the Talascend companies have worked with some of the world's largest and best-known organizations on an extensive range of high-profile projects nationwide. If you are looking for a new career, or to grow your workforce, contact us today!