Motivational Books from our Team
Sept 18, 2020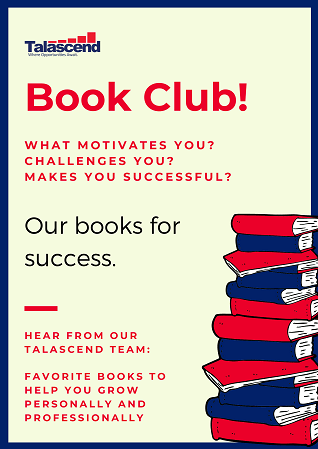 Those who live fulfilling, successful lives are not alone in their efforts. Behind every successful person either personally or professionally, is a support system. Whether this be a friend, family member, mentor or idol, any one person cannot make it to the top by themselves.
It takes the words and motivations from others who can see outside of our perspectives, and beyond our own roadblocks. We may not always have the exact motivation we need present right in front of us.
This requires us to go searching for it. Being open and receptive to new perspectives, knowledge and ideas is one of the best and smartest decisions one can make. Books and podcasts now a days are the most popular and effective ways to enjoyably gain the knowledge and motivation that you may need to take that next step in your career, or simply to better yourself.
Stories of inspiration, kindness, hard work, overcoming impossible things, are what we need and crave to hear from time to time. We are always curious about what inspires everyone into their success. Right from the very successful and thriving Talascend Team, we have the top book/podcast suggestions that have personally helped the team advance and learn in numerous ways.
About Talascend
Talascend is a Veteran Owned Business that is dedicated to the success of our nation's civilian and veteran personnel. To date, the Talascend organization has a staff of 60 experienced and tenured recruiting professionals, a contract community of nearly 700 employees working on-site at our partnering accounts, and a candidate community of 700,000+ engineering, technical and skilled trade professionals.
With 75 years of staffing success, Talascend has been one of the most reliable and effective providers of strategic staffing solutions for clients serving multiple industry verticals needing top talent in engineering, technical, and skilled trade disciplines. Headquartered in Troy, Michigan, the Talascend companies have worked with some of the world's largest and best-known organizations on an extensive range of high-profile projects nationwide. If you are looking for a new career, or to grow your workforce, contact us today!
Social Media
Talascend's social network communities are growing every day, connecting professionals from across the technical world. Maybe you belong here. Take a look around and decide for yourself.