Talascend IT Division, Dedicated to the Growing Demands of the Marketplace
Official Talascend Release
May 19, 2014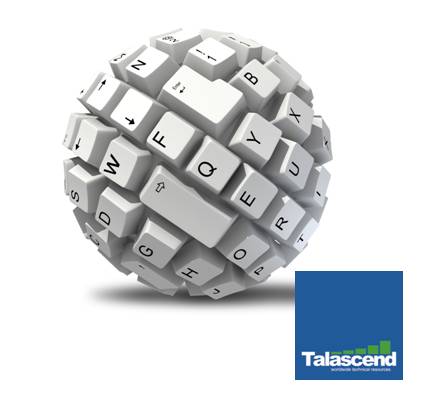 IT Staffing Experts
Troy, Michigan - IT professionals are needed in virtually every global industry and as a result, IT has become one of the fastest growing areas in the staffing industry. Companies are challenged everyday to stay ahead of the latest trends that continue to develop as technical applications and infrastructures advance. In order to keep pace with the ever evolving world of technology, Talascend is proud to announce our recent development of an IT Business Unit dedicated to addressing the on-going staffing demands for IT skill sets in the marketplace.
The new Talascend IT Division consists of a complimenting blend of IT expertise and an understanding of both small and large business needs. With a combined 90 years of experience in IT Sales and Recruiting, this team is positioned for aggressive growth and success.
Through their dedicated efforts, the division will:
Provide a full suite of IT staffing and services to clients across all of Talascend's US locations and critical markets

Focus on specific, targeted skill sets that are currently in demand, growing and used in multiple industries

Enable our company to expand and extend our suite of services to diverse and growing market sectors through dedicated IT subject matter experts
"With the escalating growth of IT staffing in every industry, Talascend's IT Division is in a great position to provide much needed service to both new and existing Talascend customers. Our combination of Recruiting expertise, thorough technical understanding of IT skills and commitment to bringing our clients top talent when and where they need it will allow us to become the obvious and trusted staffing partner. I'm looking forward to both the IT Division and Talascend's overall growth in the future and am fortunate to be part of such a great team of people." -Josh Kaplan, Talascend Senior Vice President, IT Business
To learn more about our IT expertise, visit www.talascend.com/IT
About Talascend
Talascend is a Veteran Owned Business that is dedicated to the success of our nation's civilian and veteran personnel. To date, the Talascend organization has a staff of 60 experienced and tenured recruiting professionals, a contract community of nearly 700 employees working on-site at our partnering accounts, and a candidate community of 700,000+ engineering, technical and skilled trade professionals.
With 75 years of staffing success, Talascend has been one of the most reliable and effective providers of strategic staffing solutions for clients serving multiple industry verticals needing top talent in engineering, technical, and skilled trade disciplines. Headquartered in Troy, Michigan, the Talascend companies have worked with some of the world's largest and best-known organizations on an extensive range of high-profile projects nationwide. If you are looking for a new career, or to grow your workforce, contact us today!