Talascend recruiting interns paving their paths towards a prosperous future
For Immediate Release
Troy, Mich., February 22, 2018 - Shelby Sands and Jacob Shermetaro are gaining a great deal of experience with the necessary "Work-Life Balance" skills required in preparation for the career of their dreams. Shelby and Jacob joined the Talascend Recruiting Team while currently enrolled at Oakland University. Both are dedicated recruiting interns working out of our national headquarter office in Troy, Michigan. Shelby and Jacob have quickly become valuable team members supporting our partner clients nationwide staffing needs.
Shelby Sands
Talascend Recruiting Intern and Senior at Oakland University
Shelby, a Senior at Oakland University, joined the Talascend Team in January and will be graduating this spring with a Bachelors of Arts Degree in Communications and a Minor in Creative Writing. Shelby wanted to stay close to home after graduating from Oxford High School alumni (class of '12) so OU was a great fit for her career prep post High School. After contemplating a variety of majors (i.e. Veterinary, Teaching and Business), Shelby declared her major in Communications after realizing the many opportunities afforded to her with this educational focus.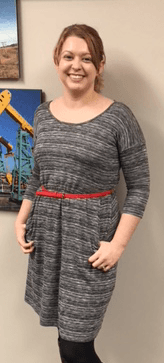 Shelby's ultimate career goal is to be in a position of making impact on the livelihood of others. Simply put, "I want to help people and change lives". Shelby is very active in her community and wants to continue her efforts in raising awareness and advocating for stronger K12 Anti-Bullying Campaigns. Shelby also has a dream to write children's books. We have no doubt we will see her headlined as a leading author in the future.
Shelby described Talascend as being; A family that cares about the people they place and the direct staff they employ. I was welcomed into the group with open arms and it's a different environment than any other job I have worked. I have honestly gained more knowledge here than I ever thought I would.
Jacob Shermetaro
Talascend Recruiter and Senior at Oakland University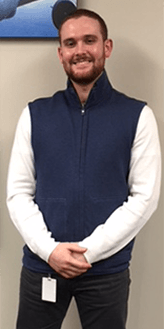 Jacob, also a Senior at Oakland University, graduated from Marine City High School in 2013. After him and his teammates won the State Championship during his senior year, Jacob had aspirations of pursuing a career in Football, but decided to follow the advice of his High School Advisor/Mentor in pushing an educational path at OU in their stellar Human Resource Management (HRM) program. He did just that and realized quickly after starting the program that he was in the exact place he needed to be. Jacob joined the Talascend team in December of 2017 and will be graduating this December with his Bachelors of Science Degree in Human Resource Management.
Jacob describes Talascend as being; A place where people truly care about the well-being of others. They take the time to get to know each person they connect with and will do whatever it takes to help you better your life through career possibilities.
Talascend's internship and recruiter training programs have paved the path for many student and employee alumni who have chosen Talascend as their first venture into the modern workforce. In Shelby and Jacob's case, it has been a true pleasure having them both on our team. Their drive for success, hard work ethic, and can-do spirit they bring to the office every single day never goes unnoticed. School-Work balance is tough, and we thank them for their dedication to Talascend, while balancing their senior year commitments. We are lucky to have them both!
If you are seeking an internship, please don't hesitate to reach out to Talascend. We love to work with hard working college students in support of their career objectives. Many of our program participants are current and successful Talascend employees today.
About Talascend
Talascend is a Veteran Owned Business that is dedicated to the success of our nation's civilian and veteran personnel. To date, the Talascend organization has a staff of 60 experienced and tenured recruiting professionals, a contract community of nearly 700 employees working on-site at our partnering accounts, and a candidate community of 700,000+ engineering, technical and skilled trade professionals.
With 75 years of staffing success, Talascend has been one of the most reliable and effective providers of strategic staffing solutions for clients serving multiple industry verticals needing top talent in engineering, technical, and skilled trade disciplines. Headquartered in Troy, Michigan, the Talascend companies have worked with some of the world's largest and best-known organizations on an extensive range of high-profile projects nationwide. If you are looking for a new career, or to grow your workforce, contact us today!
Social Media
Talascend's social network communities are growing every day, connecting professionals from across the technical world. Maybe you belong here. Take a look around and decide for yourself.