Sally Cross on the Defense Industry
Talascend Spotlight
September 23, 2020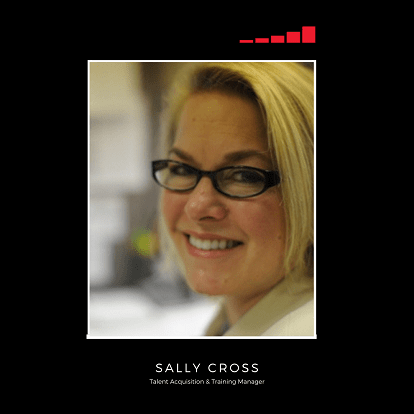 Sally Cross, Talent Acquisition & Training Manager
Our Defense Recruiting Teams have been connecting top security-credentialed Defense Professionals with market-leading Government Suppliers, Defense Contractors, and Support Industry companies for over 70 years.
Talascend's reputation holds high when staffing for all engineering and technical sectors of the Defense Industry. As you will learn below, Defense can be complex and subject to change at the notice of several economic factors. This keeps our teams adjustable and ready to fill our clients' needs, regardless of the circumstances. For more insight on the Defense Industry, we hear from our Talent Acquisition and Training Manager, Sally Cross.
What is your position and main responsibilities at Talascend?
I have been responsible for recruiting, account management, and training staff over the past 12 years at Talascend. Currently, I am responsible for several key accounts ensuring the staffing success of our business with nationwide clients in automotive, manufacturing, aerospace and defense industries.
In what ways do you assist in staffing with the defense industry?
I fill contract and direct positions with clients who supply products, services, vehicles etc. to the military and Department of Defense. Many of our manufacturing clients have commercial business and supply to the Defense industry. For example, they may have two divisions, each designs, develops and manufactures sub-assemblies and components for trucks; one is suitable for commercial trucks, driven over the road, and the other produces similarly for military light tactical vehicles such as the MRAP. We see this cross-over not just for ground vehicles, but turbines for airplanes, or complex automation software for robotic systems.
What are the current employment trends in the defense industry? How do you foresee these changing?
The Department of Defense and their suppliers are considered 'essential workforce' and we have not seen any interruption in the need for staff in professional, I.T., engineering, machinists, mechanics, or support services since the COVID-19 crisis started. If anything, there has been an increase in the need of highly skilled, qualified talent for these critical positions nationwide. It's been very exciting to have interesting, high-tech job opportunities to discuss with candidates who may be considering this industry for the first time. While I expect that there will always be a need for new technology and products for our troops; the Defense industry is not 'recession-proof' and is subject to the ups and downs of defense industry funding.
What do employers in the defense industry look for in their employees?
Like most employers, businesses that supply to the military and defense industry, in general prefer candidates with experience in the industry. Employers love to talk to candidates who have experience doing similar work or have familiarity with the quality standards expected by their DOD clients. They prefer candidates with higher education or certifications. They seem to prefer those with experience working for larger organizations and who have worked with the latest software/technology.
Like other large organizations, candidates who express a willingness to relocate for a promotional opportunity are preferred. Now you can understand why former military personnel are frequently preferred because of their inherent understanding of the military client, directly related experience, willingness to relocate, and often have security clearance. Unlike other manufacturing roles, some defense industry positions require U.S. Citizenship and the ability to obtain/maintain security clearance. Since it takes 1-3 months to obtain the lowest level clearance, you can understand why there is a preference to hire someone who has been vetted before.
Any further advice or comments about Defense?
Don't let your lack of direct, industry experience deter you, this industry hires a lot of civilians! Like most careers, it's easiest to start at the bottom and work your way up... pursue internship/co-op positions while in school. For those who want to move into this industry later in your career, do your homework and figure out how your skills/experience are transferable to the role you want to pursue within the company you are targeting. Take the time to clearly define those similarities and connections for your target employer, don't expect them to connect the dots for you. Consider a contract position, even temporary roles, that will give you experience and exposure to the industry. Having that experience on your resume and a good recommendation from your direct supervisor could start a chain reaction that leads to your ideal role.
About Talascend
Talascend is a Veteran Owned Business that is dedicated to the success of our nation's civilian and veteran personnel. To date, the Talascend organization has a staff of 60 experienced and tenured recruiting professionals, a contract community of nearly 700 employees working on-site at our partnering accounts, and a candidate community of 700,000+ engineering, technical and skilled trade professionals.
With 75 years of staffing success, Talascend has been one of the most reliable and effective providers of strategic staffing solutions for clients serving multiple industry verticals needing top talent in engineering, technical, and skilled trade disciplines. Headquartered in Troy, Michigan, the Talascend companies have worked with some of the world's largest and best-known organizations on an extensive range of high-profile projects nationwide. If you are looking for a new career, or to grow your workforce, contact us today!
Social Media
Talascend's social network communities are growing every day, connecting professionals from across the technical world. Maybe you belong here. Take a look around and decide for yourself.