Talascend Cares Charitable Efforts Hit Record High Over the Past 6 Months
Official Talascend Release
March 22, 2017

Troy, Mich., March 22, 2017 - It goes without saying that Talascend is comprised of the most generous, caring and thoughtful individuals in the staffing world. Amidst the company's professional recruiting successes, the culture continually embraces their pride of corporate citizenship and persistently takes an active role in helping our communities, in which we all work, live, and thrive.
The official "Talascend Cares" program commenced in 2012 and over the past five (5) years assisted dozens of charitable organizations nation-wide. In fact, the last 6 months proved to be a record high for Talascend's charitable giving!
Q1, 2017: Talascend, a Veteran Owned Business and proud staffing partner to our military professionals, has spent the past weeks collecting paperback books and magazines to send over to our serving soldiers. The team's contributions will help support the "Desert Angel's Program" who is coordinating an entire reading material care package (A Miracle Box) to send to our troops at the end of this month.

Q4, 2016: Talascend closed out 2016 by partnering with local non-profit organizations to help those less fortunate have a Holiday Season to remember. Talascend Troy supported the Salvation Army by adopting a local family who received everything on their wish list! The Troy team even went above and beyond by purchasing additional gifts for the Salvation Army's "Angel Tree Program" which provided the opportunity for parents to shop for their children via the means of a mock store in preparation for the Holiday season. Talascend Frederick supported the Operation Christmas Spirit by adopting a local military family. They too exceeded the recommended threshold for gifts to this adopted family!

Q3, 2016: To support all the good the American Heart Association does to prevent and fight heart disease, Talascend held an eight (8) week fundraising event in Q3 (2017), to prepare for their participation in the Houston Heart Walk. From raffle drawings and apparel contests to bake sales and company-wide team build activities, the united Talascend team raised a staggering $3,000.00 to this valuable charity.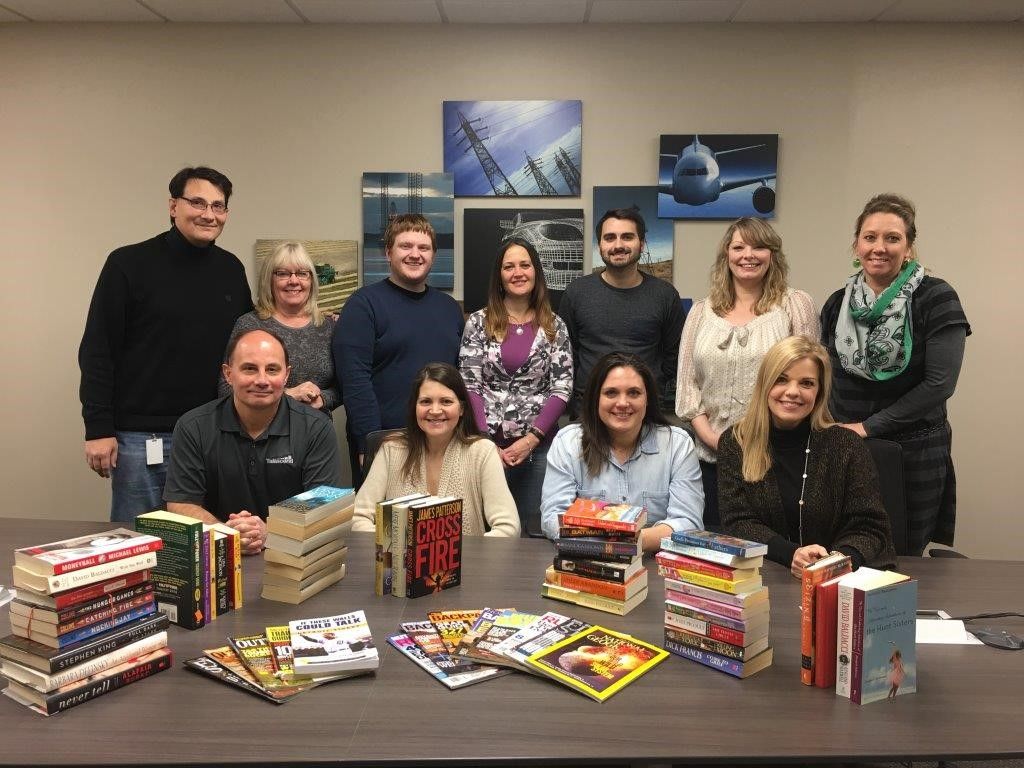 Q1, 2017 - Talascend Troy, Soldier Book Drive - Desert Angel's Program
It is truly amazing to see the generosity come out of this company. Each and every member of the organization holds great pride in their heart on the achievements made to support the Talascend Cares Program. Quoted by the famous Winston Churchill, "We make a living by what we get, but we make a life by what we give", is certainly a testament to the culture here at Talascend.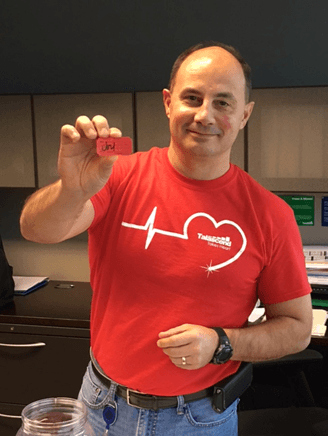 Q3, 2016 - Talascend President, Jason Dawson, Drawing Raffle Winner for AHA Charity
About Talascend
Talascend is a Veteran Owned Business that is dedicated to the success of our nation's civilian and veteran personnel. To date, the Talascend organization has a staff of 60 experienced and tenured recruiting professionals, a contract community of nearly 700 employees working on-site at our partnering accounts, and a candidate community of 700,000+ engineering, technical and skilled trade professionals.
With 75 years of staffing success, Talascend has been one of the most reliable and effective providers of strategic staffing solutions for clients serving multiple industry verticals needing top talent in engineering, technical, and skilled trade disciplines. Headquartered in Troy, Michigan, the Talascend companies have worked with some of the world's largest and best-known organizations on an extensive range of high-profile projects nationwide. If you are looking for a new career, or to grow your workforce, contact us today!
Social Media
Talascend's social network communities are growing every day, connecting professionals from across the technical world. Maybe you belong here. Take a look around and decide for yourself.