Talascend receives Risk Control Award
Official Talascend Release
Troy, MI - December 9, 2013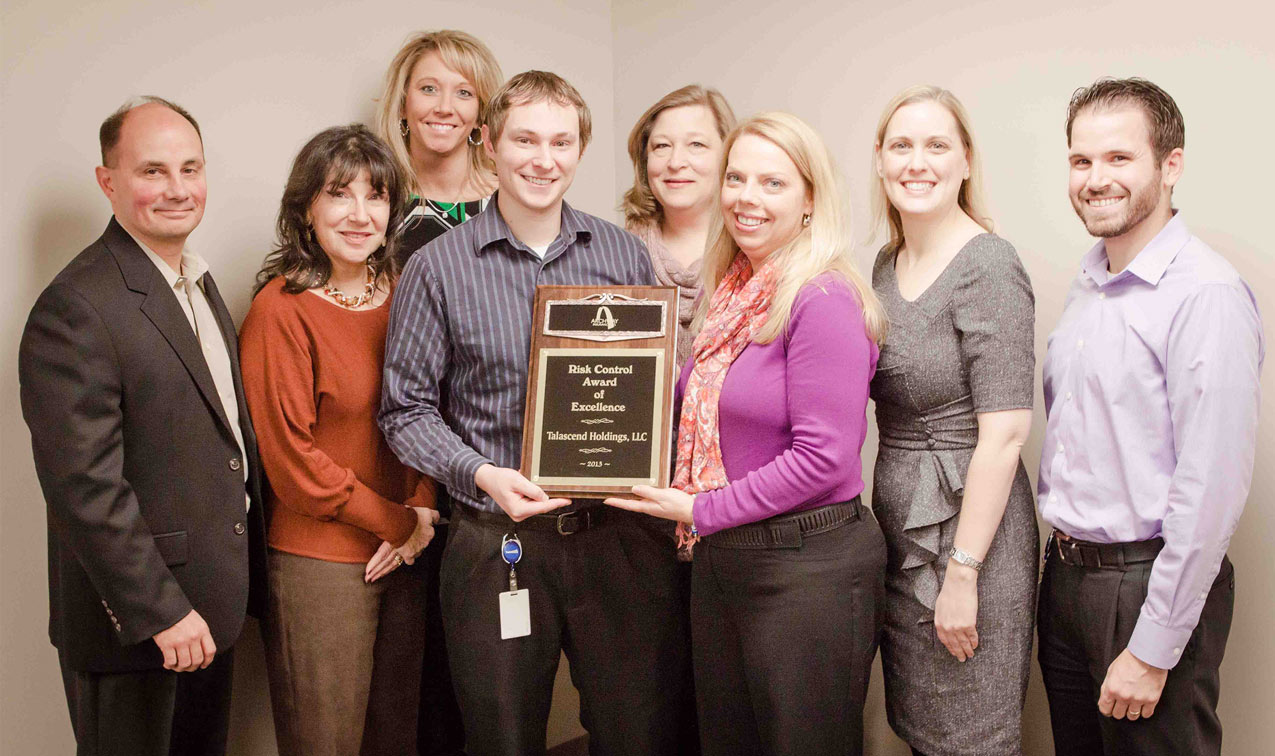 Talascend Human Resource and Legal Team
Talascend strives to work with best-in-class clients that exceed industry standards when it comes to safety and year after year continues to ensure a safe work environment for its employees.
Most recently, Talascend has been recognized for this effort by being awarded the Risk Control Award of Excellence by Archway Insurance, Ltd. Archway is a heterogeneous group captive insurance company with over 160 members and currently underwrites over $80,000,000 in premium. Coverage lines include workers compensation, general liability and automobile liability insurance.  
In order to receive the award, members must meet stringent risk control benchmarks including high assessment scores, reduced loss ratios, low frequency rates, and others. Talascend is proud to earn this award and is even more proud of its staff members dedicated to the health and safety of its employees.
Pictured above is Talascend's Human Resource and Legal Team based out of Talascend's HQ office in Troy, MI.
About Talascend
Talascend is a Veteran Owned Business that is dedicated to the success of our nation's civilian and veteran personnel. To date, the Talascend organization has a staff of 60 experienced and tenured recruiting professionals, a contract community of nearly 700 employees working on-site at our partnering accounts, and a candidate community of 700,000+ engineering, technical and skilled trade professionals.
With 75 years of staffing success, Talascend has been one of the most reliable and effective providers of strategic staffing solutions for clients serving multiple industry verticals needing top talent in engineering, technical, and skilled trade disciplines. Headquartered in Troy, Michigan, the Talascend companies have worked with some of the world's largest and best-known organizations on an extensive range of high-profile projects nationwide. If you are looking for a new career, or to grow your workforce, contact us today!