Kim Stouffer on Working From Home
Talascend Spotlight
June 12, 2020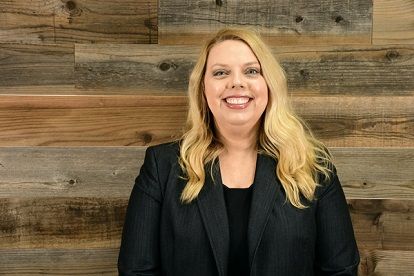 Kim Stouffer, Global HR Director
Talascend encourages all working from home professionals to read and try our tips and tricks to up your WFH productivity. Our internal Talascend team also puts these tips to use!
Today our spotlight is on Global HR Director, Kim Stouffer.
What is your work from home routine that helps you stay on track?
"I stay very close to the schedule I followed when I was going into the office. I still 'get ready' each day and make sure I am at my desk at the same time each morning. I still schedule my time, including catchup phone calls. I log off from 6pm - 8pm, that becomes my family time and I am very protective of it."
What troubles/distractions have you run into, and how do you avoid these?
"I am lucky, I have an office in my home and teenagers who sleep until at least noon. If I want to finish a project or go for a walk, I will do it at lunchtime."
What is your process like now working from home and managing a team?
"It is important to me to make sure we do not lose our team dynamic. Every morning we have an interactive hello email and update which crosses over work and personal lives. We also do a Zoom meeting once a week called HR Coffee and Catchup where we meet and talk about what is going on in our lives and challenges we are facing. It gives us a chance to laugh and reconnect. We also have one on one calls, texts, and chats depending on the need."
Any other tips, thoughts or words of encouragement?
"I highly recommend giving people notice before Zoom calls so that they can be presentable. I won't make that mistake again… Don't rely solely on email and skype, remember to reach out and have the conversations you were having in the office, impromptu conversations about what is going on in your lives & struggles you may be having. It's important to connect with one another. Don't hesitate to be vulnerable and discuss your challenges. Be flexible and understanding, remember that everyone wants you to succeed, communicate your needs to ensure that success."
To follow the example of Kim's successful work transition, check out our working from home tips and tricks on Talascend's Facebook and LinkedIn.
Are you prepping for your first virtual interview? We have you covered here as well.
About Talascend
Talascend is a Veteran Owned Business that is dedicated to the success of our nation's civilian and veteran personnel. To date, the Talascend organization has a staff of 60 experienced and tenured recruiting professionals, a contract community of nearly 700 employees working on-site at our partnering accounts, and a candidate community of 700,000+ engineering, technical and skilled trade professionals.
With 75 years of staffing success, Talascend has been one of the most reliable and effective providers of strategic staffing solutions for clients serving multiple industry verticals needing top talent in engineering, technical, and skilled trade disciplines. Headquartered in Troy, Michigan, the Talascend companies have worked with some of the world's largest and best-known organizations on an extensive range of high-profile projects nationwide. If you are looking for a new career, or to grow your workforce, contact us today!
Social Media
Talascend's social network communities are growing every day, connecting professionals from across the technical world. Maybe you belong here. Take a look around and decide for yourself.